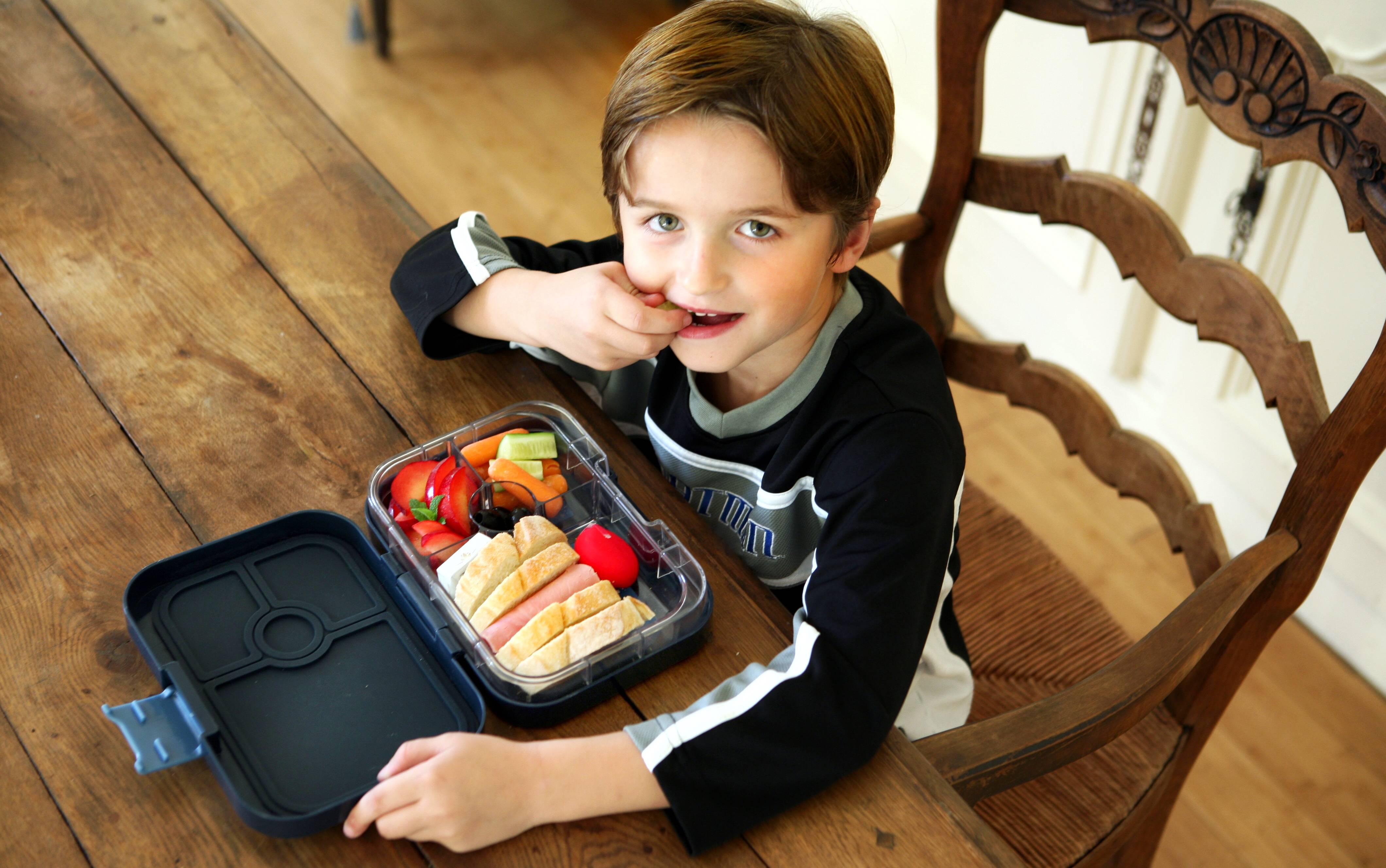 General terms and Conditions
Article 1. General
1.1 Yumboxlunch.nl is part of Micro Step BV. All orders are therefore subject to the conditions as drawn up by Micro Step BV
1.2 By placing an order you indicate that you agree with the conditions. Micro Step BV reserves the right to change the conditions after the expiry of the term.
1.3 Micro Step BV is registered under number: 74432370 at the Chamber of Commerce.
1.4 Dutch law applies to our terms and conditions.
1.5 All disputes between parties will only be submitted to the competent court in the Netherlands.
Article 2. Agreement
2.1 We reserve the right to change prices and texts. Our offers and texts can therefore be called free of obligation.
2.2 An agreement is only concluded after acceptance of your order by Micro Step BV. Micro Step BV is entitled to refuse orders or to attach certain conditions to the delivery, unless explicitly stated otherwise. An agreement only exists if we have confirmed the order.
Article 3. Information
3.1 The content of this site as well as the content of all other expressions of Micro Step BV have been compiled with the greatest care. We cannot give any guarantees with regard to the nature, accuracy or content of this information. Micro Step BV is not liable for any possible errors or inaccuracies or for the consequences of using the relevant information.
3.2 We also accept no liability for the content of sites to which or from which references are made with a hyperlink or otherwise.
3.3 For misunderstanding, mutilation, delays or improper transmission of orders and communications as a result of the use of the internet or any other means of communication in traffic between you and Micro Step BV or between Micro Step BV and third parties, insofar as these relate to the relationship between you and Micro Step BV, Micro Step BV is not liable, unless and insofar as there is intent or gross negligence on the part of Micro Step BV
Article 4. Prices and payments
4.1 All prices stated by us are in euros, including VAT and excluding handling and shipping costs, any taxes or other levies, unless stated otherwise or agreed in writing.
4.2 Payment must be made prior to delivery.
4.3 All offers from Micro Step BV are without obligation. Micro Step BV explicitly reserves the right to change the prices, in particular when this is necessary on the basis of (legal) regulations. Orders that have already been placed will be executed at the old price.
4.4 Prices are subject to errors. For incorrectly stated prices, Micro Step BV reserves the right to terminate the agreement.
Article 5. Offers
5.1 Quotations are without obligation, unless stated otherwise in the quotation.
5.2 Upon acceptance of a non-binding offer by the buyer, Micro Step BV reserves the right to withdraw or deviate from the offer within the period of 3 working days after receipt of that acceptance.
5.3 Verbal commitments only bind Micro Step BV after they have been confirmed explicitly and in writing.
Article 6. Delivery
6.1 Delivery takes place while stocks last.
6.2 If you want to have the products delivered to an address specified by you, we will have the products delivered to you.
6.3 The order can also be picked up by the buyer at the pick-up location.
6.4 The shipping costs will be settled at the applicable rate. This rate is stated on the website and is also stated during the order process.
6.5 The delivery time is a maximum of 30 days. If the agreed delivery period is exceeded for whatever reason, the buyer has the right to terminate the agreement and any payments made will be refunded to the buyer within 14 days.
6.6 All periods mentioned on the website are indicative. No rights can therefore be derived from the aforementioned periods.
6.7 Wrongly delivered or defective products can be exchanged free of charge. You then pay no shipping costs.
Article 7. Reservation of ownership
The ownership is only transferred if you have paid everything that is owed to Micro Step BV on the basis of any agreement. The risk with regard to the products already passes at the time of delivery.
Article 8. Warranty and complaints
8.1 The warranty terms and conditions are always the same as those used by the manufacturer for the product concerned. A valid proof of purchase must be submitted with the guarantee application. The warranty applies exclusively to the first buyer. Warranty claims are handled by appointment.
8.2 Micro Step BV applies the warranty provisions for Yumbox such as those provided by the manufacturer Grand Bleu ltd. are drawn up. Warranty claims on products from Grand Bleu ltd are assessed by Micro Step BV and Grand Bleu ltd. In case of doubt about warranty, the opinion of Grand Bleu Ltd. will be decisive.
8.3 The warranty does not apply if the defect is due to 1. failure to care, 2. intentional damage, or 3. inattention. See our warranty page for further details.
8.4 You have the obligation to examine on delivery whether the products meet the agreement. If this is not the case, you must inform Micro Step BV in writing and with reasons, as soon as possible and in any case within seven (7) working days after the delivery, or at least after observation was reasonably possible. 8.5 If it has been demonstrated that the products do not comply with the agreement, Micro Step BV has the choice to replace the products in question with new products or to refund the invoice value thereof.
Article 9. Returns
9.1 If you do not wish to purchase a product for whatever reason, you must notify Yumboxlunch.nl in writing within 14 days. You then have another 14 days to return the product to us. The shipping costs are for your account.
9.2 When the products are complete, in original and undamaged packaging condition and unused, we will refund the purchase amount paid by you, including shipping costs, to your account as soon as possible.
9.3 There is no claim to reimbursement if the item has been used or has been damaged or the order has been opened or is not being returned in its original packaging.
Article 10. Personal data
10.1 Your privacy is very important to us. Micro Step BV respects the privacy of all users of the site and ensures that all your personal data is treated confidentially and is not provided to third parties, other than strictly necessary for processing orders, payments and shipments.
10.2 Micro Step BV processes the personal data within the meaning of the Personal Data Protection Act. On the basis of this processing, Micro Step BV can execute the agreement, fulfill the guarantee obligations, offer optimum service, provide the customer with product information and make personalized offers. Against processing for direct mailing, any objections to be made by the customer will be honored.
Article 11. Force majeure
11.1 Micro Step BV is not liable if and insofar as its obligations cannot be met due to force majeure.
11.2 Force majeure means any strange cause, as well as any circumstance, which should not reasonably be for its risk. Delays in or non-performance by our suppliers, transport difficulties, strikes, government measures, delays in supply, negligence of suppliers and / or manufacturers of Micro Step BV, as well as assistants, sickness of staff, defects in aids or means of transport are expressly considered as force majeure.
11.3 In the event of force majeure, Micro Step BV reserves the right to suspend its obligations and is also entitled to dissolve the agreement in whole or in part, or to demand that the content of the agreement be amended in such a way that implementation remains possible. Under no circumstances is Micro Step BV obliged to pay any fine or compensation.
Article 12. Disclaimer
12.1 Micro Step BV makes every effort to ensure that the information on this site is as accurate and up-to-date as possible. We reserve the right to change the content of the information on this site. If nevertheless inaccuracies occur in the data or if the information is no longer up-to-date, we accept no liability whatsoever for the consequences thereof.
12.2 Nor can we accept any liability if there were any errors or delays in providing information. Micro Step BV does not guarantee that e-mails or other electronic messages sent to it will be received and processed in a timely manner and does not accept any liability for the consequences of failure to receive or late receipt or processing thereof.
12.3 We also accept no liability for the content of sites to which or from which references are made with a hyperlink or otherwise.
12.4 Claims for compensation of costs caused by physical injury, physical injury or material damage to third parties, damaged products etc. are excluded. This liability is at all times limited to the maximum amount of the invoice.
12.5 If Micro Step BV allows deviations from these conditions, whether tacitly or not, for a short or longer period of time, this does not affect its right to demand immediate and strict compliance with these conditions. You can never assert any rights based on the fact that Micro Step BV applies these conditions smoothly.
If you have any questions, comments, complaints or suggestions, you can always contact our customer service. e-mail: [email protected]